One of the most anticipated bills awaiting passage is the proposed national identification system which will require all adult Filipinos all-over the world to secure a "Filipino ID Card." The said ID shall contain personal information of the user such as name, birth date, blood type, height, weight, and permanent address.
Said information shall also be stored in a dedicated database to be safeguarded by the government. Mobile Number, e-mail address, marriage certificate, passport, social security and tax identification numbers will also be kept in the database.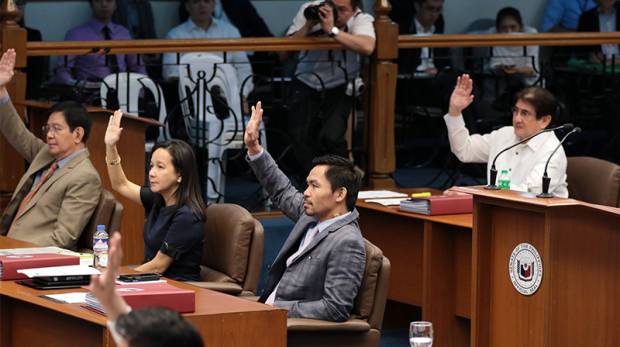 According to House Bill 6221, there shall be three sets of information maintained under the Filipino Identification System (FilSys). It will be found on the card itself, in a smart chip embedded in the card, and in an electronic database which will be kept and administered by the Philippine Statistics Authority (PSA).
The cardholder's Common Reference Number (CRN), full name, a front-facing photograph, gender, birth date and place, permanent address, blood type and a barcode.
Meanwhile, the embedded chip will also contain a record of the cardholder's biometrics which includes scans of their fingerprints, an iris scan and a facial image exception code.
The PSA-administered database will keep other confidential data such as the cardholder's temporary mailing address, email address, mobile number, spouse's CRN, marriage certificate reference number, parents' CRNs, their marriage certificate number and other appropriate personal information to prove relationship to others including paternity, maternity and legitimacy or illegitimacy of a child. It will also record the owner's Philippine passport Number and Social Security.
House Bill 6221 already passed the second reading.
Laguna Representative Sol Aragones, chairman of the population and family relations committee, said during her sponsorship speech that the objective was a "single, unified and streamlined national ID system" that will reduce redundancy and delays in government transactions, and would simplify public service.