The Cebu Chamber of Commerce and Industry (CCCI) has yet again showed its support to Cebu's developing economy by further strengthening its government relationship through the project, Adopt-a-Station.
CCCI President Melanie Ng headed the organization in turning over another project, the NBI roof extension that serves as clearance certificate waiting area to the National Bureau of Investigation Regional Office. The turnover took place last May 23, 2017.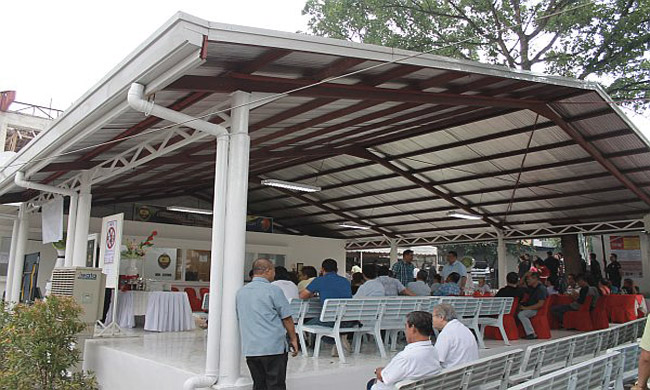 CCCI signed a memorandum of agreement with different government agencies such as the NBI, Philippine National Police, Armed Forces of the Philippines- Central Visayas, Peace and Advisory Coordinating Council in Cebu City and the Regional Peace and Coordination Council to coordinate in enhancing the NBI's services to the citizens.
Through the efforts and generosity of both CCCI members and non-members, the donations making the project possible pushed through.
The project included the construction of the structural erection and foundation of steel columns, footings, installation of trusses and roofing material. Doors and window glasses were also renovated. The estimated cost of the project was Php2.8 million.
Many applicants who are processing their documents used to wait under the heat of the sun or even get wet whenever there is rain, but thanks to the roof extension, they will be sheltered from heat or rain while waiting for their NBI clearances.