NBI clearance is usually one of the identification documents required when applying for a job and it can also be used in some transactions such as in money remittance and getting other legal documents. As it is important to have an NBI clearance, many used to fall in line all day just to get one, but now it is easier and more convenient as people can now register, reserve an appointment and pay for their NBI clearance online, especially with DragonPay.
Securing an NBI clearance used to be a grueling 6 step process that takes all day. Now it only takes three easy steps. Those who would like to get an NBI clearance can now *register, *schedule an appointment and *pay though online. Then you can head straight to step 2 for biometrics and photo capture. Lastly, you can get your printed clearance in just a new minutes, still warm ad fresh from the printer.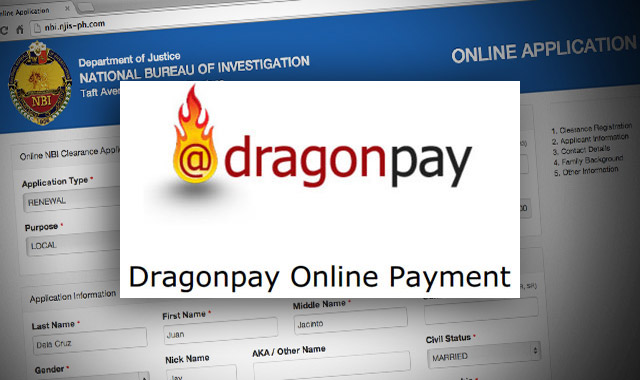 NBI Director Virgilio Mendez shared that the online registration, appointment and e-Payment is a step from the bureau in response to people's complaints on long ques and slow process in NBI clearance centers. The innovative changes in availing the NBI clearance gave people a more convenient experience.
If you are going to get an NBI clearance, you can now register online through nbi.gov.ph. Fill in the application form and secure an appointment. You can then pay the processing which is made easier though any of the DragonPay payment channels such as mobile payments, ATM / over-the-counter cash payments and online banking.
On your appointment date, go to any NBI Clearance Processing Centers to have your photo and biometrics taken, then proceed to step three to claim your printed NBI Clearance.
If you do not have an internet access, do not worry as you can still do the process in the NBI Clearance Centers. As for those who wants to get their clearance in Main clearance processing center in Manila, there are computer in the workstation that you can use to register online. The bureau are still working on putting up computers for registrations in Regional and District Offices.
DragonPay provides convenient payment solutions with alternative payment channels such as ATM's, banks, and other payment centers.