Three foreign nationals who were accused of selling fake US dollars were nabbed by the National Bureau of Investigation (NBI).
Vijay Gurung, an Indian National businessman, filed the complaint stating that he was scammed by some foreign nationals claiming to be Sudanese soldiers. They were later identified as John Polonius alias Steve Wilmot Brown, G. Roland Clinton alias Steve Fraser and Shun A. Cooper.  They failed to present their passports and other travel documents, but told authorities they are Liberian nationals.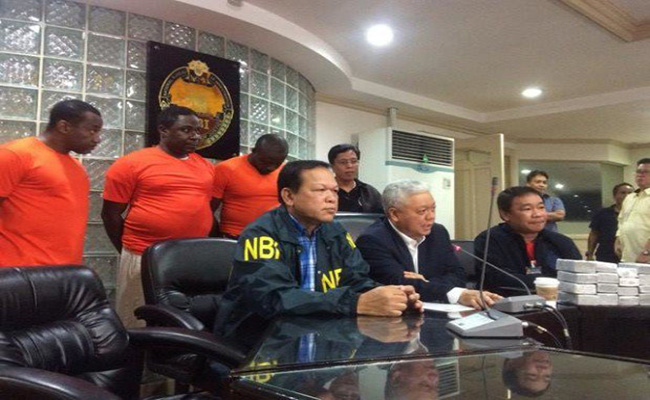 NBI-NCR Chief Ric Diaz said the suspects were able to convince Gurung that they have stained US dollars, which can only be remedied by a certain chemical dye. They also promised the latter, they would invest in his restaurant business, so he gave them Php 140,000. The suspects again asked for USD 10,000 and Php 1 million. It made Gurung suspicious, prompting him to report to the NBI.
NBI agents launched an entrapment operation at Fraser Place Hotel, Valero, Makati City last Monday which resulted to their arrest. They are also being thoroughly investigated to determine if they are part of a syndicate operating in the country.