An ex-PSE employee was nabbed for allegedly multi-million-peso investment scam. Jose Cecilio "Jay" Peñaflor was arrested by National Bureau of Investigation (NBI) agents by an entrapment operation. Peñaflor was a former Philippine Stock Exchange education department assistant.
The complaint was filed by Joyce Marie Jao who was convinced by Peñaflor to buy shares of stocks that guaranteed a considerable amount of profit. Jao had invested a total of Php 8,000,00 in 2015. When she tried to redeem her profits, she was said to be advised by the suspect that it could only be available if she reinvested the same with CAP-M Consultancy, which the latter owned and handling Jao's money.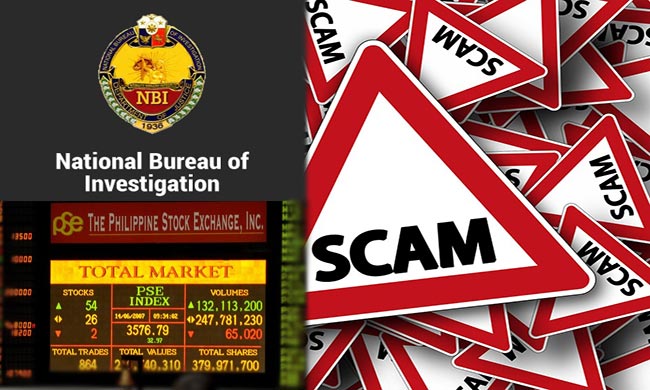 The former PSE employee said that a network company was offering stocks worth Php 8,500,000   and the profit would be doubled within two weeks.
Jao then went to NBI to file a complaint after learning that other investors of CAP-M were not able to get their return of investment from Peñaflor.
Peñaflor was arrested in an entrapment operation on February 16, but was released for further investigation by the prosecutor also in February.
The DOJ filed charges in court against Peñaflor for violation of Article 315 (swindling) of the Revised Penal Code. His brother Angelo and alleged accomplices John Benedict Aguzar, Rafael Sigua and Michael Bosales were already charged last August.