Those seeking to secure their NBI Clearances, be aware. Even though the National Bureau of Investigation has jumped to the digital bandwagon, fixers had found a way to adapt to the new age. Recently, a crackdown has been made to arrest the said fixers who asked for Php50 fee from their victims in exchange for the processing of their applications.
The said fixers are often stationed outside the NBI offices with their tablets, laptops, Wi-fi connections and even powerbanks. They often victimized those clearance applicants who are not so tech-savvy by explaining that the new process requires one to do the application via the internet, then charge them with a fee. A lot of people who think they would be stuck in a long line fall victim to this modus.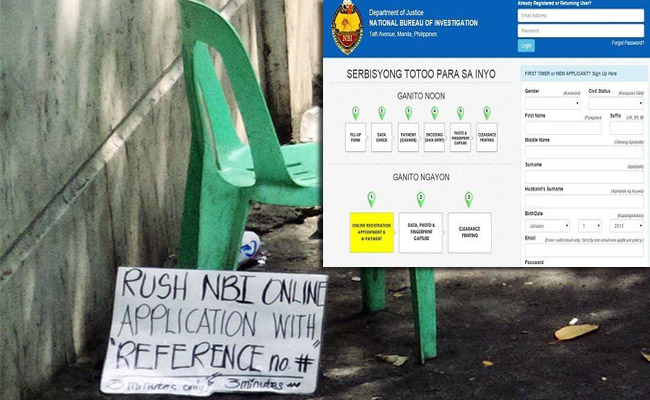 However, signages on the NBI gates made it clear that there is a free Wi-fi connection inside the premises so one could register using his/her smart phone. There are also computers inside which they can use for free.
NBI spokesperson Nick Suarez clarified that the "three-step" process in securing a clearance online is the same procedure for securing a passport from the Department of Foreign Affairs.
An applicant should register online and then set an appointment to pick up the NBI clearance.  After that, they should pay at registered payment centers. He or she will receive a receipt with a reference number. One would have his/her biometrics and photo captured during the appointment on NBI. Source: PhilStar