Barangay clearance is an important document one must have so they can process their business and other personal transactions and even when applying for a job in the Philippines. It's some kind of identification documents to certify that you are really living in that particular barangay and it is issued by the barangay hall.
You will need to obtain a barangay clearance if you're applying for a job, if you want to open a bank account, if you open a business, and a lot more. Here are some basics on how to apply for a barangay clearance.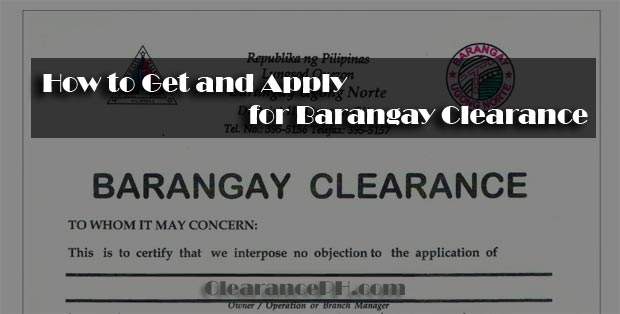 Requirements:
Application form
Cedula
Voter's ID
Procedure:
1. Visit your Barangay Hall.
2. Get the necessary forms to be filled out. The clerk will ask you for the purpose of obtaining a Barangay Clearance, if you're a registered voter, and your cedula.
3. Fill out the entire form. Don't leave empty spaces or you might take longer if the clerk will reject your form. Go to the payment window after that.
4. Pay the fees. The processing fee is 70 pesos but the fee vary from every barangay. The cashier will redirect you to another room for the issuance of the Barangay Clearance.
5. Verification. Before getting the Barangay Clearance, they will first ask you a few questions as means of verification. They will ask for the purpose of obtaining Barangay Clearance.
6. Signed Barangay Clearance. After all the process, the clerk will print the Barangay Clearance and the Barangay Chairman will sign it. After that, you're good to go.
Anyone can obtain a Barangay Clearance as long as they reside in a certain barangay. Barangay Clearance is usually valid for 1 year. The processing time depends on the number of people applying for the same clearance. But it will certainly be released within a day.