Last month's hacking incident of the Commission on Elections website has led to a probe spearheaded by the National Bureau of Investigations. The government agency, through NBI Cybercrime Division chief Ronald Aguto Jr., reported that they were able to trace the IP address used by the hackers. They are optimistic that in the next few days, they would be able to identify and arrest the culprits. Aguto refused to add other details as this may compromise the operation.
The NBI did not confirm nor deny the nationality of the hackers, but claimed that they are still in the country. The agency is currently coordinating with other government agencies and foreign agencies.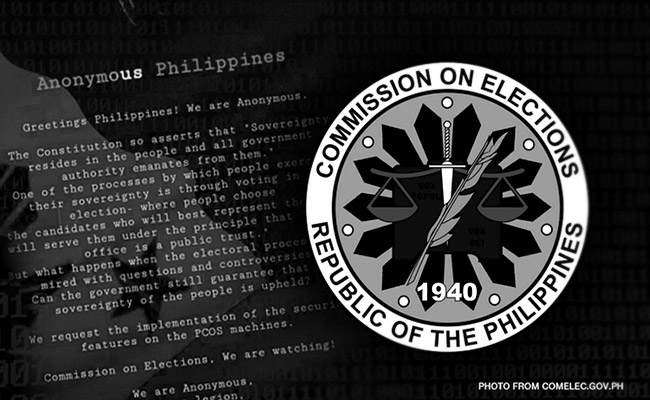 It could be remembered that the website of Comelec was defaced last March 27 by a group claiming to be members of Anonymous Philippines. The hackers were calling for transparency for the nearing 2016 elections. Aside from defacing the site, an alleged affiliated group, LulzSec, claimed they were able to obtain 340 gigabytes of data from the website.
NBI officials assured the public that the group only hacked the Comelec Website and did not obtain any information that could affect the outcome of the May 9 elections.
Meanwhile, senatorial bet Susan Ople sought a Senate inquiry about the hacking of the Comelec Website. She claimed that the public should be informed of the true magnitude of the hacking incident so citizens could protect themselves from identity theft and other cyber crimes.