Four male impostor who introduced themselves as agents from National Bureau of Investigation had been arrested Friday night over alleged extortions. Navotas police named the culprits as Rolando Garcia Roque, 38 years old and a resident of the city; Marvella Gueta, 48 years old, Michael Miranda, 27 years old and Rolando Rafael Marvilla, 38 years old. The latter three were all residents of Valenzuela City. Miranda was also alleged to had been using the alias "Tomy Odulio Ong".
According to Senior Supt. Dante Novicio, Navotas police chief, Nober Lobrino, owner of Pearl Chassis shop, filed a complaint against the four men, claiming that they forced him at gunpoint to  give them P15,000 for his protection last March 3.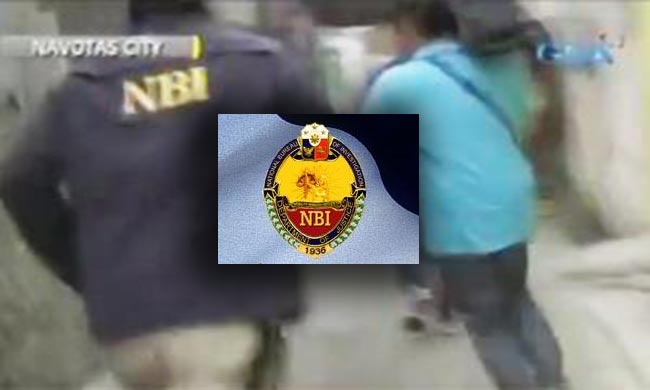 Lobrino told them to come back later as he sourced the money, but he alerted the local police instead. The suspects were riding a red Isuzu Crosswind when they were arrested by the police team at the corner of M. Naval and Lapu Lapu streets in Barangay Northbay Boulevard South around 7:20 pm on Friday. The police also confiscated two .45 cal pistols with three magazines and 23 rounds of ammunition, a shotgun with nine rounds, P11,300 in cash and fake NBI IDs.
Further investigation also yield that the four men were not connected to NBI, which they later confirmed. They also confessed that they had been doing the scheme two years ago. The suspects are now detained at the Navotas police headquarters on charges of robbery, extortion, grave threats, usurpation of authority, illegal possession of firearms, and violation of the election gun ban.