Dual citizenship or multiple citizenship can be given to Filipinos, naturalized by other countries. They can still apply to retain their Filipino citizenship. They can file for dual citizenship at the Immigration office. Though some countries don't honor dual citizenship, here in the Philippines, dual citizenship are easier to achieve and the amount to be paid is quite affordable.
Other countries allow dual citizenship but they set limit to the number of countries a person can declare he/she is a national. Furthermore, there are also cases in which a certain country don't provide several right a normal national enjoys like duty to vote and national service for their country.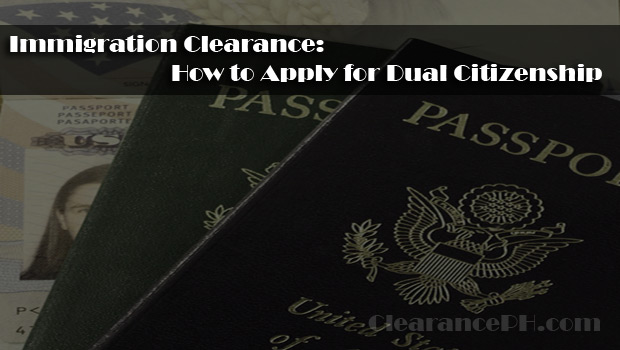 Here are the steps on how to achieve dual citizenship in the Philippines.
Requirements:
1. Necessary documents which can be downloaded in the Bureau of Information official site or at the Public Information and Assistance Unit (PIAU).
2. Application form
3. Supplement for Dependent
Process
1. Secure the required document checklist from Public Information and assistance or you can go to the main office of Bureau of Information or their official site.
2. The submission of documents to Central Receiving Unit (CRU) for pre-screening is the next step, so as to process the complete transaction.
3. Oath of Allegiance should be taken accordingly.
4. Secure the Order of Payment Slip (OPS).
5. Go to the cashier and pay for the required fees.
6. The application will be approved or not. You must verify it to know its status.
7. For approved applications, get the Certification of Retention/Reacquisition of Philippine Citizenship. You must also get the Order of Approval and the Oath of Allegiance.
Fees
Fees are subject to change anytime. The fees here are updated since last March 6, 2014.
1. Application Fee – P2,500
2. Legal Research Fee (LRF) – P10
3. Express Fee – P500
A total amount of P3,010 should be paid accordingly.